It's been a while since I updated here!  Last week so just so busy around here!!  
Bianca made "Student of the Month"!!  We are so proud of her!!  She is doing extremely well in school!  They had a little awards ceremony for them.  She was excited with her award but not too excited about walking on stage in front of everyone.  hehe!
In addition, we celebrated Daniel's 11th birthday!  The boys had a blast!  And that cake, lasted like 2 seconds!  Nothing like a Cookies & Cream Ice Cream Cake from Cold Stone Creamery.
Bianca also had "
Dress Up as a Princess
" day at her dance class.  She was extremely excited about this.  She got to wear the "Sleeping Beauty" dress her Tio & Titi got her at Disney.  But for some reason I can't get those pictures uploaded here.  Frustrating!
In addition, the November kit was released at Scrap4life.com.  It is a gorgeous kit!  Unfortunately, I haven't been able to play with it much.  However, I did manage to create one layout with it.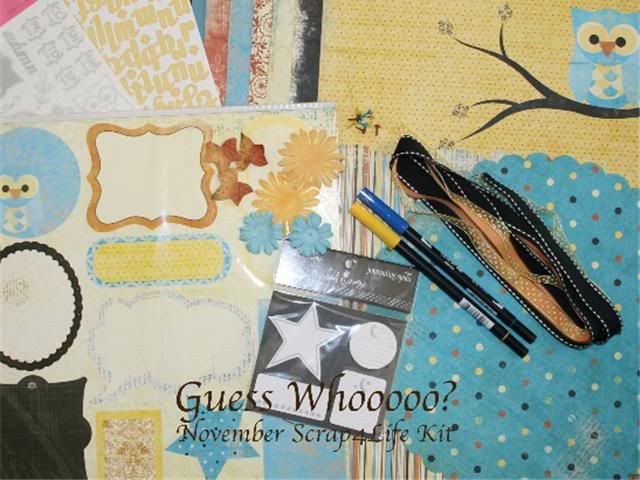 These are some of the pictures we took of Jeremy at the pumpkin patch a few weeks ago.  He had a blast moving all those pumpkins around.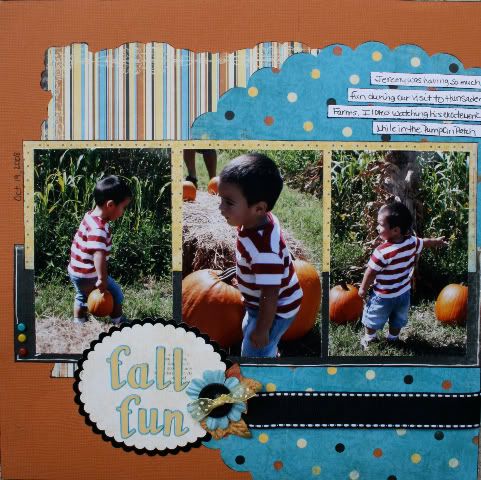 Hopefully, I'll find some time this week to create some more stuff with this kit!!  It's really a lot of fun!!
I also did one of the Scripture Challenges over at Faith Sisters.  The word that week was "fear".  As soon as I saw what that the word "fear", I knew exactly what verse I wanted to use...Jeremiah 29:11.  This is a verse I came across when I was pregnant with the twins and holds a special place in my heart.  It came to me at a time that I needed to hear it most!  Here's my card:
Jeremiah 29:11
"For I know the plans I have for you" declares the Lord, "plans to prosper you and not to harm you, plans to give you hope and a future."
Enjoy the rest of your week and may it be filled with God's wonderful blessings.