It's been awhile! Life has been crazy around here since Christmas! We had family in from Chicago. We spent a few days in Orlando at the SIL's house for Christmas and then everyone was down here to bring in the new year. I have tons of pictures to share but still haven't uploaded or edited. So unlike me!
Now for some exciting news! Have y'all seen the new
Scrap4Life
site?! If not...you need to stop by! The new looks is so fresh and fun! And if that's not exciting enough, the
January Kit - Take Note
was just released yesterday! It is amazing! I think this is my favorite kit thus far! Take a look......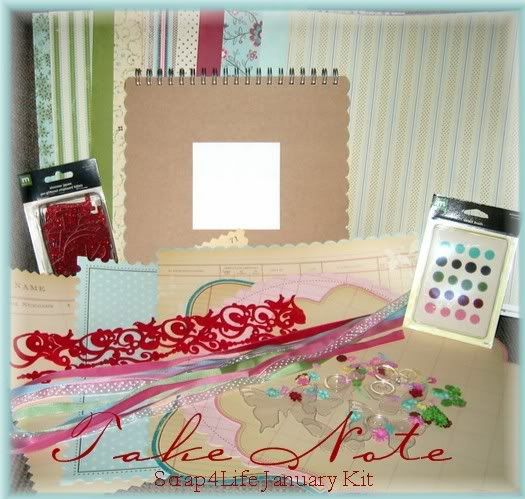 Here are three layouts I did using this kit:
My sweet Jeremy at just a few days old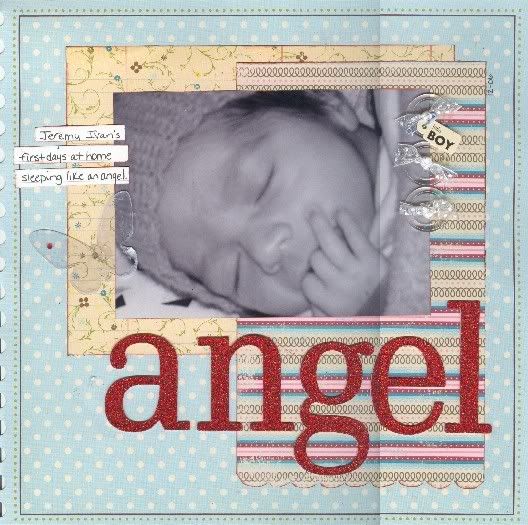 My beautiful girl, Bianca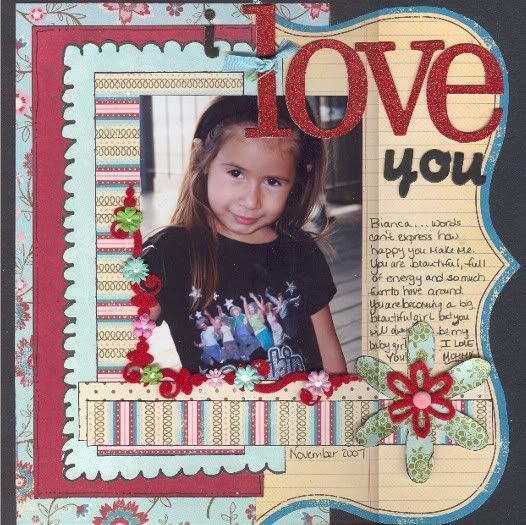 And this is my baby girl, Jaz, dreaming of angels
The Making Memories paper is to die for! It is so gorgeous! I have yet to work on the calendar. I hope to do that this weekend!