Yesterday, I had a fun "scrappy" day!!  The kids destroyed the house in the meantime but it was all good!!  lol!  I really needed to do some scrappin'!  The in-laws had kept me busy all of last week and then going away for the weekend meant no scrappin' for me.  But I made up for it yesterday!  hehe!  

The first layout was done for two different challenges.  The first challenge was by
Scrap4Life
and it was to create a layout without a title.  eek!  I always use titles on my layouts.  But it wasn't as hard as I thought it would be (thanks to the S4L girls).  The second challenge I did this for was over at
Simply Obsessed
.  It was a sketch challenge using the following sketch...such a fun sketch to work with!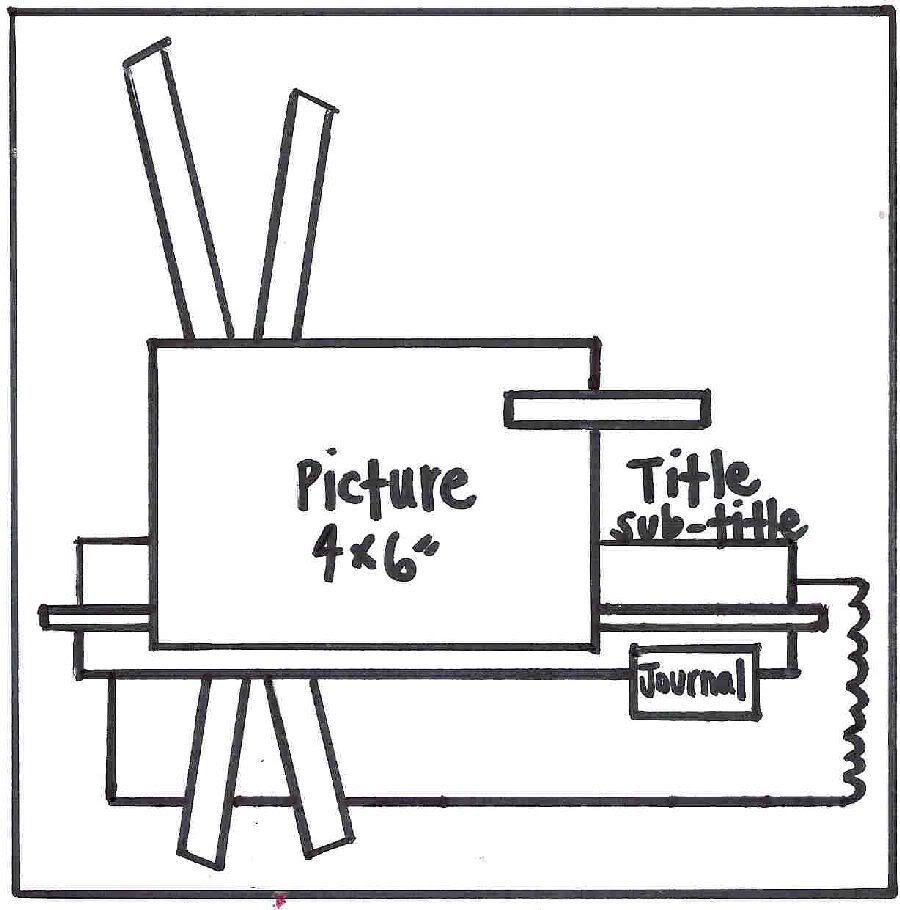 The photo was taken while I was visiting Puerto Rico this past summer.  
Supplies Used:  Bazzill Cardstock, Pink Paislee PP & Die-cuts, Doodlebug Paper Frills, Top Line Creations Quote (very old), Colorbox Ink (chestnut roan) and Chocolate Zig Writer
Earlier this month, it was Grandparent's Day.  I always forget that holiday.  Oops!  Well, one of the challenges over at Scrap4Life was to create a layout about grandparents.  These are mine!  And I used another sketch!  This time it was from Pink Sketches.  Have you seen their sketches?!  Wow!  They are awesome.  This particular sketch was from a few weeks ago but you know me, I'm always running late!  LOL!
Supplies Used:  Some very old, old product from Top Line Creations...which no longer exists.
And the last but not least is this layout I did of my oldest son, Daniel.  Another one that I did for two challenges.  hehe!  There's nothing wrong with multi-tasking!  First, I did this for one of the School of Scrap Assignments over at
Simply Obsessed
.  We were to create a layout using a song from the year we were born (1973).  eek!  I chose
"I Believe in You"
by Johnnie Taylor.  And other challenge was over at
Scrap4Life
.  It was the September "Use that Stash" challenge.  This time we had to use up some of those rub-ons.  So I blew off the dust on these Making Memories rub-ons and worked away!  hehe!   I have so many of these!!  Oh,  and I used a sketch for this, also.  Surpise!  hehe!  This time it was from
CIS Stylish Sketches
.  Another awesome sketch blog!  Isn't this a gorgeous sketch?!  You've got to check out this blog!
Products Used:  TLC Cardstock, Kaiser Craft PP (Cabbage Patch), Autumn Leaves clear buttons, Making Memories rub-ons, Basic Grey letter stickers, 3 Bugs in a Rug Tag, White Uni-bal Pen, Black Zig Writer.  
Oh, and I almost forgot...I did this card using some scrap!  Woohoo!!  I love when I use up my scraps!  
And just a friendly reminder...the
Scrap4Life Cyber Crop
begins tomorrow at midnight!!  Hope to see you there!!!